Linen Curtain with White Cotton Lining and Back Tabs - Privacy Linen Drapery 49" Wide - Hidden Tabs
Skip to product information
Color:Natural

Curtain in Natural Color

Color:Off-White

Curtain in Natural Color

Cotton Lining Back Side

Blackout Lining 80%

Blackout Lining 100%

Color:Heavy Weight Natural

Color:Heavy Weigh Off-White
Linen Curtain with White Cotton Lining and Back Tabs - Privacy Linen Drapery 49" Wide - Hidden Tabs
CONSTRUCTION
Linen is made from 100% Belgian flax.

Made in Europe.

100% Hand Made.

Our linen is manufactured in adherence with Oeko-Tex Standard, ensuring that no detrimental substances were utilized in either the production of the linen or the harvesting of flax plants.

Cotton (Privacy Liner): Crafted from 100% cotton, it lets daylight shine through. Made in Germany.

Blackout liner: Crafted from 100% polyester, it prevents most light from entering windows to help darken the room. Made in France.

The enzyme wash is used to soften and finish fabric, giving it a worn-in look and feel.

Medium-weight and Heavy Weight Fabrics are available.

Our focus is on providing excellent products without making any compromises.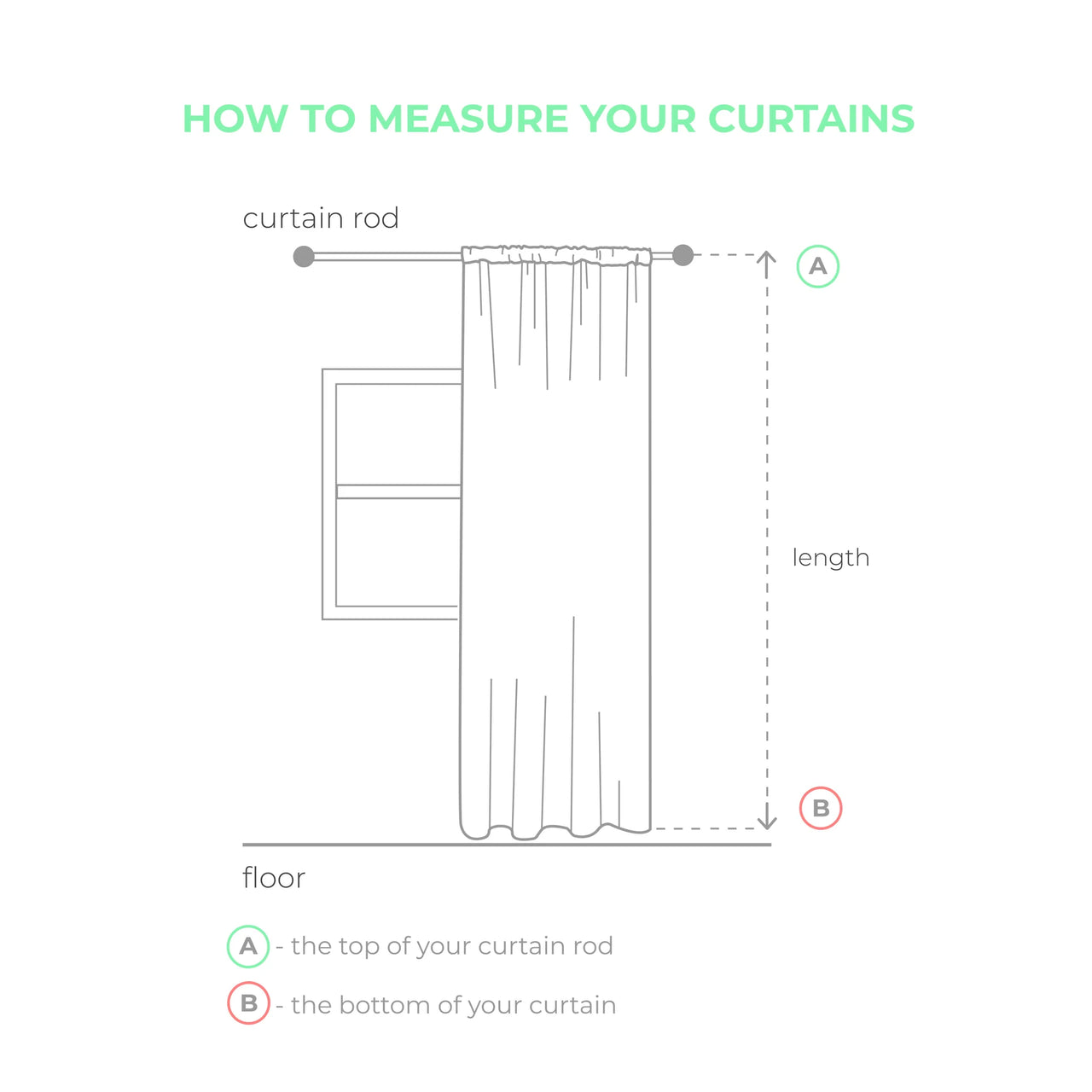 DIMENSIONS
The installation process is quick and easy.

53'' standard width

These 3-inch wide back tabs are suitable for use with most rods.

Please select the desired length from the available options.

If you require customized width and length, please send us a message to receive a quote. Please fill out the form below. We will contact you within 10 minutes.
HEAVY WEIGHT VS MEDIUM WEIGHT
Medium-weight linen will bring a sense of lightness and freedom to your room.

The density of Heavy Weight curtains is twice that of Medium Weight, resulting in a more luxurious and substantial appearance. Additionally, the Flax Linen Plant's small sticks can even be seen woven into the fabric.
CARE INSTRUCTIONS
If your curtains are unlined, you can either machine wash them or hand wash them on a gentle cycle with a maximum temperature of 104 F degrees.

If your curtains have a lining, it is recommended that you dry clean them.

Do not bleach

It's recommended to air dry your curtains for optimal results.

If needed, gently iron using a low heat setting. It is recommended to iron while the fabric is still slightly damp for easier and smoother results.
Custom Order / Custom Size
Custom Order / Custom Size
Perfect Curtains
The lined, linen curtains you made are perfect. The linen is high quality, and the color is a gorgeous white (not yellowed as some linen can be). The workmanship is very, very good. I use these on wooden rods, with wooden rings-and-clamps and a wooden curtain baton-wand. The combination of wood and beautiful linen is as good as a work of art. Whenever I need more than one panel to a window I like to cross-clamp the two meeting ends of the panels so I can treat all the panels as one piece that opens to one side only. I will order these again, especially as they can be made to a custom size.
White Drapes
Was pleased with the quality of the drapes. We have a fair size Laundry/Utility room, that is very much a part of our home! I wanted a updated look and I am pleased with the outcome! We have had drapes from Pottery Barn for the last 14 years. I love the look of linen, however was looking for a different look. Am considering ordering for another room.
Sherry
Beautiful
I ordered custom length lined back tab drapery panels and they are gorgeous. The custom process was very easy. The panels are very well fabricated and we are extremely happy with the end result!
Bedroom curtains
We hung them just this week in the bedroom we use of a 4family shared lakehouse and they are perfect !! Exactly what I wanted!! My only concern is how fast they will fade as the pm sun is very strong🤦‍♀️😩
Beautifully made
The linen is very high quality and the workmanship is beautiful.
They arrived folded up very nicely and I was able to hang them up immediately without having to iron them. I've been searching for a quality linen curtain for some time. These fit the bill and the price was very reasonable.